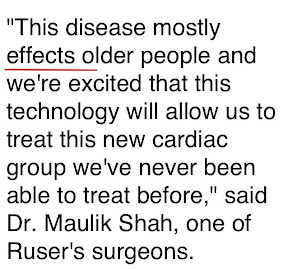 Greetings, gentle readers. Mr. Rewrite is trying to emerge from his end-o'-semester, holiday-exacerbated fog by pointing out this boo-boo in today's paper.
In general, "affect" is going to be the verb and "effect" the noun. But not always. He'll let
Paul Brians
take it from here, as Mr. Rewrite remains a tad foggy.